Jackson Hollow
West Coast, BC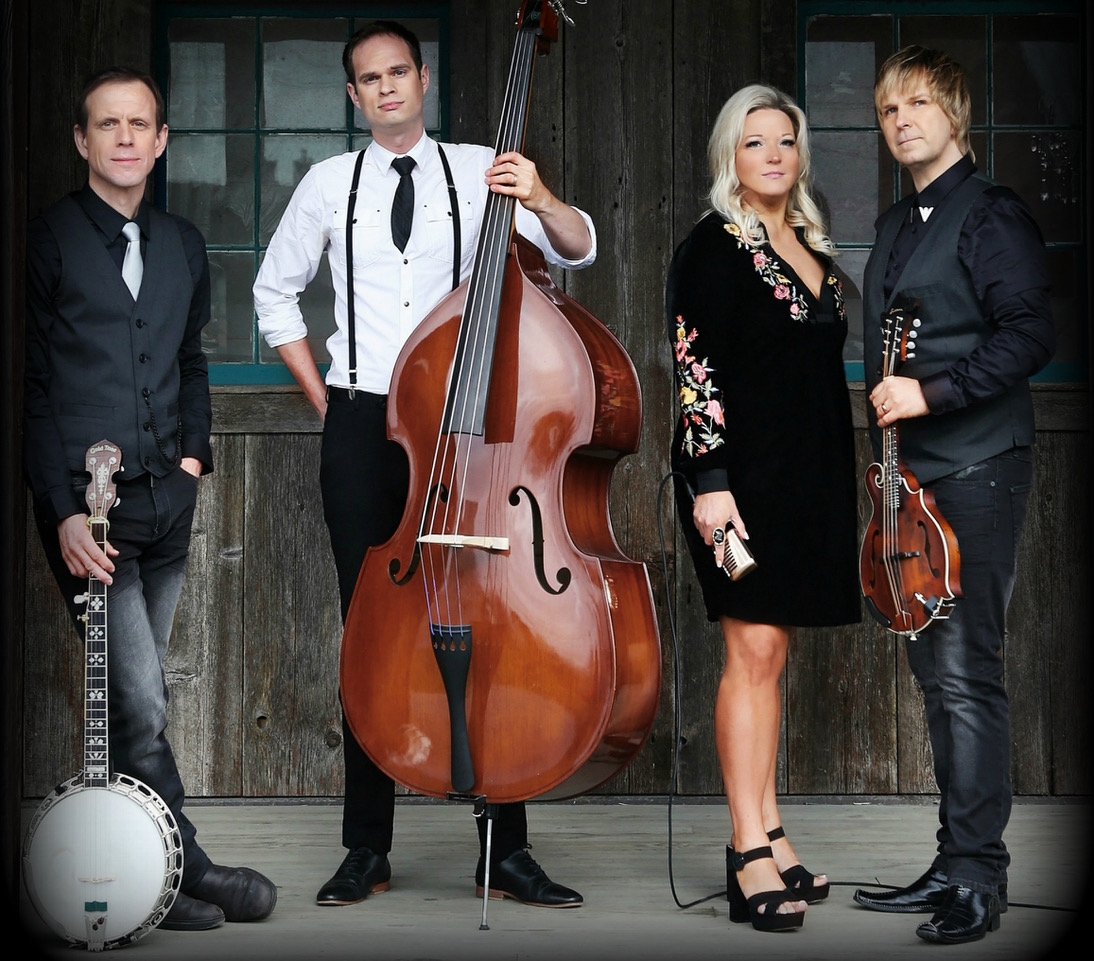 About Us
"The heartfelt vocals, the impeccable instrumentation, the inimitable sound of Jackson Hollow has to be experienced to be described—and even then, words fall short. This is what happens when four of the industry's finest get together to create something special. Simple, powerful and instantly magnetic",the blend of heart-wrenching lead vocals and dead-on harmonies backed by prodigious instrumental talent "strikes a chord with people of all ages, backgrounds and musical tastes." -John Higgins
Jackson Hollow is a newly-formed 4 piece bluegrass band, and three time winner of the BC Country Music Association Gaylord Wood Traditional Country Award. Jackson Hollow has performed at the BCCMA Hall Of Fame show, The BC Country Music Awards Show, Rockin' River Music Festival, Canadian Country Music Hall of Fame "Then and Now" Concert series, Kootenay Country Music Festival, Butchart Gardens, and Harmony Arts Festival.
--Lead singer Tianna Lefebvre is a 4 time BCCMA Award winner, including Female Vocalist of the year and Horizon Award. Tianna has performed with Shania Twain, Michelle Wright and Charlie Major, as well as at numerous BCCMA & CCMA events.
--Mike Sanyshyn (fiddle & mandolin) is a CCMA and BCCMA Fiddle Player of the Year, 4 Time BC Fiddle Champion and has placed in the top 3 at the Canadian Grand Masters Fiddle Championships. Mike has toured with Grammy-nominated songwriter Deric Ruttan, Aaron Pritchett, and One More Girl.
Together Jackson Hollow works with a revolving cast of top notch musicians. Brand New Music and Video coming in 2020!
---
Contact Information
Mike Sanyshyn
Send Mike an Email

Tianna Lefebvre
Send Tianna an Email
---
Band Members
There are no members listed for this band.
Our Music