Free Rein
Central Ontario, ON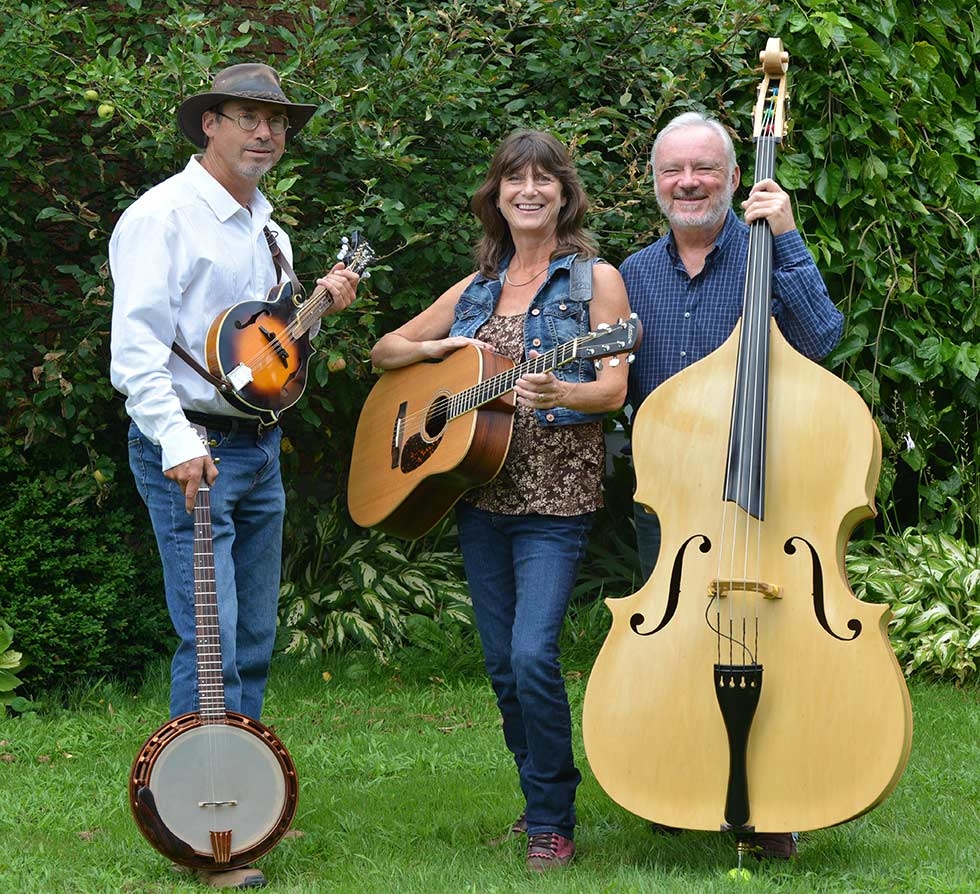 About Us
Marni and Jan have spent the last 3 years wood-shedding their brand of high energy bluegrass from inside the woody walls of their log house. They have a long musical history together starting with a high school jazz band 30 years ago. The music has a heavy emphasis in the traditional sounds of the Stanleys and Monroe with tight vocal harmonies. With over 80 songs in their repertoire they can also cover the modern bluegrass sounds from the likes of Lonesome River Band, Rhonda Vincent, Alison Krauss, Laurie Lewis, Claire Lynch and Ray Legere. For the non-bluegrass audiences they also cover gospel and the likes of Van Morrison, U2, Gillian Welch, Merle Haggard, Grateful Dead, Dolly Parton, Lyle Lovett to name a few. In short they can adapt to a wide range of audiences.
In 2016 Jan and Marni were thrilled to have the legendary multi-instrumentalist and producer Gene Gouthro join them to form a band. Gene has had a strong presence in the Ontario bluegrass scene for over 40 years, having played in many well known area bands such as Hometown Bluegrass, Silver Birch, Simcoe County Ramblers, Beeton Creek Rising and the New General Store.
When the gig calls for it Free Rein will bring on special guest instrumentalists to create a full four piece bluegrass band. These special guests always add new energy and excitement to the shows.
---
Contact Information
Jan Reimers - 519-215-1555
Send Jan an Email
---
Band Members
| | |
| --- | --- |
| Marni Reimers | Marni Reimers Guitar & Vocals |
| Jan Reimers | Banjo, Mandolin & Vocals |
| Gene Gouthro | Bass & Vocals |
| Special Guests | Fiddle, Mandolin & Banjo |
Our Music