Current Magazine: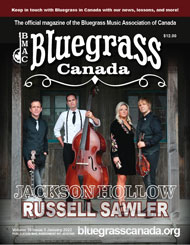 * Issue January 2022 *
To read the magazine, just click on or tap the image above.
(This is a free, unrestricted service for all who are interested in the Canadian Bluegrass commmunity.) If you like what you see, please take a moment to join our organization. You can even get your own copy of this great magazine mailed to you each quarter!