The Bluegrass Music Association of Canada
Where bluegrass music is alive, well and thriving!
BMAC News
The Canadian Bluegrass Music Hall of Fame.
BMAC is announcing the creation of the Canadian Bluegrass Music Hall of Fame!
Click below to learn more and find out how you can get involved!
---
BMAC Quarterly Magazine:
* January 2023 Issue *



To read the magazine, just click on or tap the image above.

(We have temporarily kept full online access to our quarterly magazine open to all BMAC members and visitors. Please visit our membership page to learn how you can join BMAC and retain ongoing access to this highly acclaimed publication.)
Not a BMAC Member?
No Problem!
Join for FREE to become an Associate Member
Include your band on our band directory
Advertise your bluegrass festival, events and shows
Let people know about your club or association
Access selected articles from the quarterly BMAC magazine
---
Did you know that you can easily join BMAC, and renew or upgrade your current membership right online?
With a Grassroots Membership or Subscription Membership you'll have access to the full quarterly magazine, and our magazine archives as well as enjoying additional benefits for your band, organization, festival or show!
BMAC Band Directory
Here's one of the featured bands in our directory.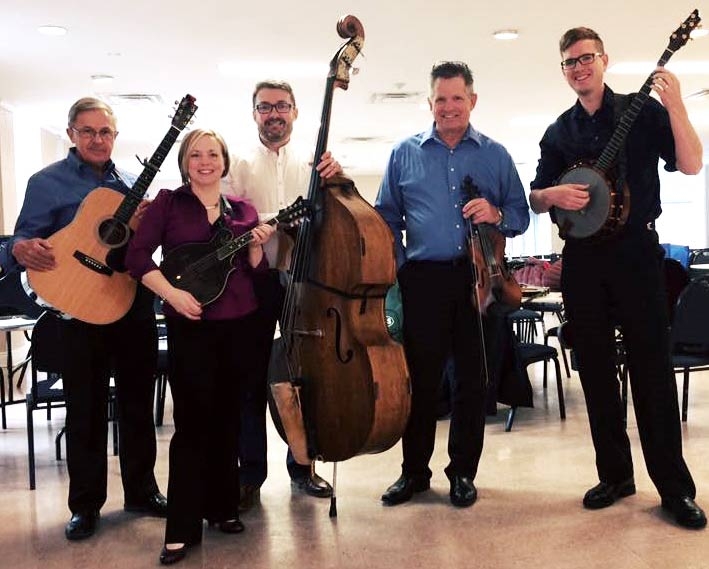 Festivals, Events & Shows
Upcoming event:
---
New Richmond Bluegrass Festival
Dates: Aug 30, 2023 - Sep 3, 2023
Region: Quebec
Location: New Richmond, PQ
Phone: 418-391-6097
Email: bluegrass@gochaleurs.com
Bluegrass on the Air
The Valley Grass Show
Hosts: Gerry Blandford
When: Tuesday 8:00-10:00 PM
Location: 3009 Burnstown Rd. Renfrew , On. K7V 3Z4
Station: CJHR 98.7 FM
About bluegrasscanada.org
We are happy to announce the we have made some big changes to our website so that you can find out everything you need to know about Bluegrass Music in Canada. Look up bands, festivals, events, workshops, radio broadcasts, podcasts and more with our easy to use search tools.
Come back often to discover more exciting changes as we continue our work. We welcome your comments and suggestions.
And don't forget to get involved with our

Canadian Bluegrass Music Hall of Fame!

Thank you for your interest and stay tuned!